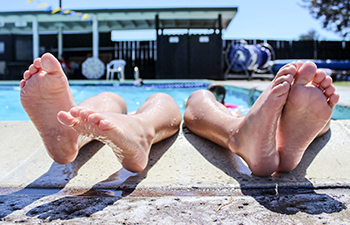 Q: I'd love to get some great bargains as summer winds down. Which products go on sale in August and what should be pushed off for now?
A: The tail end of summer brings with it some fantastic finds, but some marked-up products, too. Here's what to buy and what to skip in August.
Buy: Patio furniture
Pick up a sweet deal on patio furniture at the end of the season. While giving your patio a facelift, you'll also find grills, outdoor decor, and similar items on sale in August.
Skip: Major household appliances and mattresses
If you're in the market for a major household purchase, you're best off waiting until September. Retailers tend to slash prices on these items by 30% or more during Labor Day weekend sales.
Buy: Swimwear
Stores and online retailers need to clear their summer stock to make room for the autumn and winter line, which gives you the perfect chance to snag a super swimsuit deal! Stash your treasures for next year's beach season or keep them for a winter getaway to warmer climates.
Buy: School supplies and kids' clothing
August is already deep into the back-to-school shopping season when school supplies and kids' clothing tend to see generous markdowns. Stock up on supplies to last all year and get your kids outfitted for the coming season at rock-bottom prices.
Skip: TVs
Don't run out and buy a new TV just yet. If you need a new flatscreen, you're best off waiting for Black Friday to get the best deal.
Buy: Office supplies and furniture
Back-to-school sales mean you can also cash in on office supplies and furniture. Restock your home office with basic supplies, upgrade your office chair, or spring for a new desk at bargain prices.
Skip: Fall clothing
Fall apparel will be just hitting the stores in August, so you likely won't be seeing steep discounts on fall wear until October.
Use this guide to learn what to buy and what to skip in August.