A Community Partner
Giving Back to The Community
Ideal CU employees, members and volunteers are always willing to lend a hand. Whether it's delivering meals to local seniors, collecting coats for kids, working the registration table at fundraising events, packing pallets of food, or putting together a team for Relay for Life, volunteers put the credit union philosophy of "people helping people" into action throughout the year.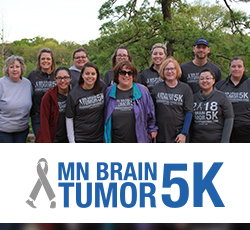 MN Brain Tumor 5k
Ideal is a proud sponsor of the MN Brain Tumor 5K. Now in our 9th year as a top sponsor, we again ask all our members and the community to consider participating in this great cause. This year's fun run/walk will take place on Sunday, May 19th at Lake Phalen in St. Paul
Second Harvest Heartland
On April 2nd Ideal staff, family, and friends returned to Second Harvest Heartland to pack boxes for local families in need. Together they prepared: 13 Pallets, 650 boxes. Altogether that equals to 19,500 pounds of food and 16,250 meals for those in need.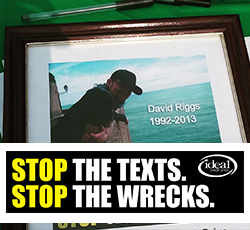 Distracted Driving Awareness — Take the Pledge!
Ideal continues to push for greater awareness of the dangers of distracted driving. In honor of our friend and coworker David Riggs, who died after being hit by a distracted driver in August of 2013, we have created the No Texting and Driving Pledge. Those taking the pledge agree to put the phone away while behind the wheel and to encourage others to do the same.