Live the Ideal Life
Our Story
In 1926 a group of forward-thinking postal employees formed a financial cooperative, giving birth to St. Paul Postal Employees Credit Union where membership was limited to only postal employees. As the credit union thrived, membership was opened to family members, select employee groups, and those who joined by donating to a local Scholarship fund. In 2002, then Postal Credit Union, membership was opened to residents of Washington, Ramsey and Dakota counties and later to Anoka, Chisago and Hennepin counties. Today, anyone can become a member.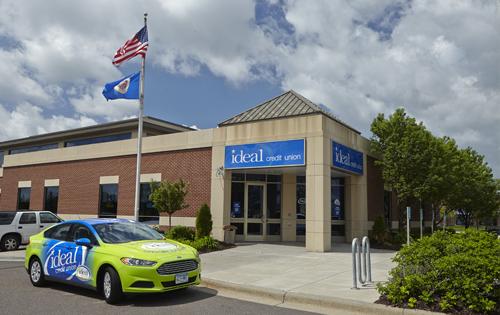 Who We
Are Today
Ideal Credit Union boasts a diverse membership of more than 52,000 and has 6 convenient locations in Eagan, Hugo, Inver Grove Heights, North St. Paul, Stillwater and Woodbury.
Technology
Driven
Ideal Credit Union takes pride in being an industry leader. Our volunteer board understands the importance of investing in the latest technology and product offerings to serve the needs of our members in this age of mobile convenience.
Technology
Driven
Community Oriented
At Ideal Credit Union, we recycle money. Your dollars are literally reinvested right back into your own community. Your savings on deposit with Ideal credit union are loaned out to help your neighbors attend college, finance their first home, and more. It's like recycling money right into our own backyards. As an active community partner, Ideal Credit Union supports a variety of important causes that help fill a void and bring essential services to those in need. We also work to create awareness of these opportunities to help in our communities and encourage members and local citizens to get involved. Credit union employees can be found delivering meals to local seniors, packing pallets of food to feed our hungry neighbors, helping with various fundraisers, collecting coats for kids and more. Thousands of dollars are donated each year through the Ideal Community Foundation to worthy causes in an effort to strengthen the quality of life in the communities we serve.