Community Celebrations Begin August 6th
Join us for fun, food, and prizes!
It's time for our annual Community Celebration! As a thank you for welcoming us into your communities, the festivities will move to each branch throughout the celebration to bring you a free lunch of hamburgers, chips and a water, a chance to win great prizes.
Daily chance to win a $1,000 grand prize!
You'll have a chance to win a $1,000 daily grand prize at each celebration during our Community Celebration. Enter in-person at one of our events OR enter online. You only need to enter one time, after which you will be included in each drawing afterward! Good luck!
Plus a $100 Giveaway Just For Youth Daily
One lucky youth will also be awarded $100 at each celebration as part of Bucky Bear's daily giveaway! Parents/guardians can enter their youth for a chance to win in-person OR online. Once you've entered, you're little one will have a chance to win in each drawing afterward. How exciting!
Give Back To Your Community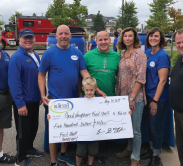 Donate To Your Local Food Shelf
We will be collecting non-perishable food items for local food shelves. Monetary donations are also welcomed.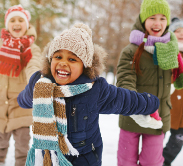 Salvation Army's Coats For Kids Drive
We will be accepting gently used coats and winter accesories for the Salvation Army's Coats for Kids Drive.