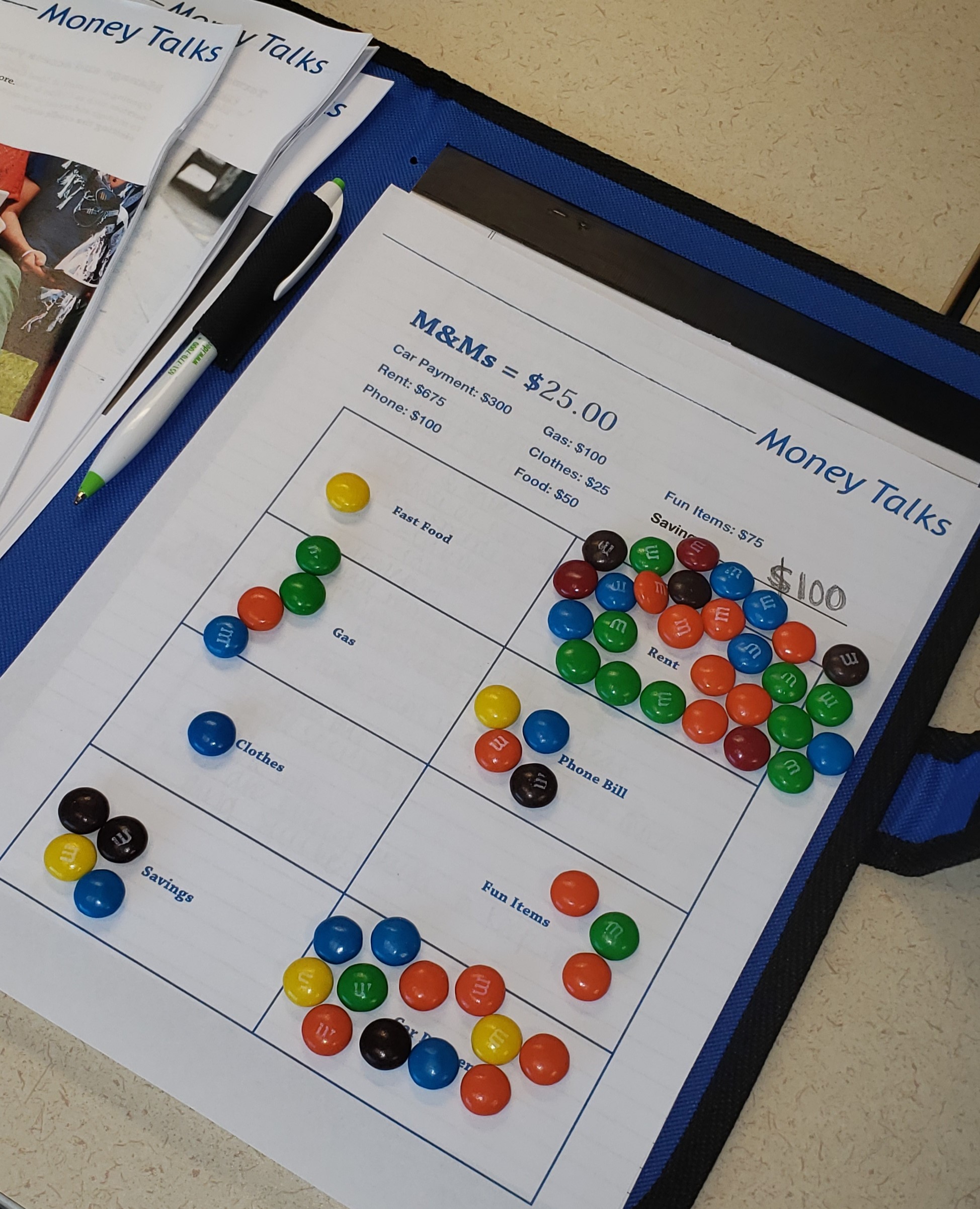 (Woodbury, MN – August 13, 2019) Ideal Credit Union recently hosted two sessions of its award-winning "Money Talks" financial literacy program in July, attracting 42 students from around the metro area. The unique peer-to-peer program, led and taught by high school-age Ideal CU Student Credit Union employees, teaches students the building blocks of personal finance: budgeting, savings and investments, credit, and money management tools. Students in attendance ranged in age from 16 to 22 years and came from a number of communities, including Rochester, Minneapolis, Blaine, Rosemount, Bayport, Mahtomedi, Inver Grove Heights, Oakdale, Maplewood, White Bear Lake, Stillwater, Hudson and more.
"Having the skills to manage money is critical to a successful financial future," stated Ideal CU President/CEO Brian Sherrick. "The overall objective of the Money Talks program is to provide valuable financial education to students via their peers so they have the knowledge to make informed and conscious money decisions."
Participants earned a $100 cash stipend for completing the day-long course and passing the "I'm Financially Ready" exam. All students must establish a Savings Account with Ideal before completion of the course in order to receive the $100 stipend. Approximately 454 students have been through the "Money Talks" financial literacy program since its inception in 2013. To date Ideal CU has awarded $45,400 in cash payouts to students completing this program.
Ideal CU offers a suite of student financial products to help youth build their financial future, including Free Student Checking, a Student Savers CD and a unique Credit Builder loan to help establish that all-important credit rating.
Ideal CU has operated a student-run branch at Tartan High School in Oakdale, MN, since January 2013. Located in the DECA school store, the Ideal CU Student Credit Union is an innovative approach in business education, teaching students the basic principles and practices of the financial services industry. The "Money Talks" educational series, developed in partnership with Tartan DECA students and school leaders, is held several times throughout the school year for Tartan students. Summer sessions are open to interested students from other locations throughout the metro and western Wisconsin.
Founded in 1926, Ideal Credit Union is a member owned financial institution that is dedicated to providing financial services driven by a sincere and personal interest in the needs of our employees, members and community. Ideal CU offers a complete range of services, including a full suite of digital banking products, savings, checking, loans, mortgage products, exclusive VIP member payback, business services, investment services and more. Offices are located in Eagan, Hugo, Inver Grove Heights, North St. Paul, Stillwater and Woodbury. Visit idealcu.com for details and directions. Ideal has been voted "Best Credit Union in the East Metro" 3 years in a row by readers of the Stillwater Gazette and was named a 2018 Star Tribune Top 150 Workplace. Equal Housing Lender.