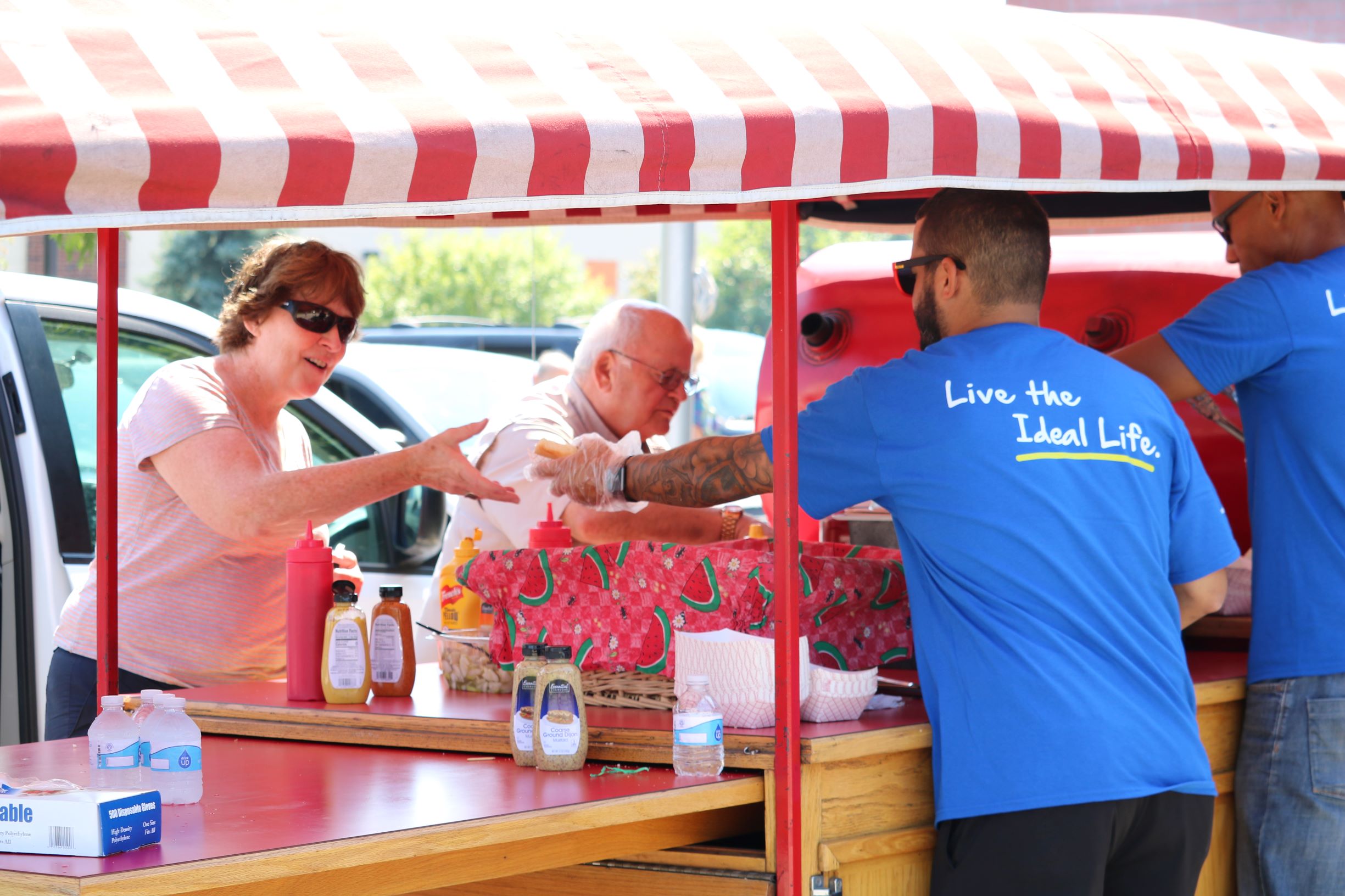 (Woodbury, MN – July 26, 2019) – Ideal Credit Union will give away $6,600 in cash prizes at this year's Community Appreciation Events, including a $1,000 daily grand prize for adults age 18 and over, and $100 a day for youth age 17 and under. Ideal's sixth annual summer celebration will be held over the course of two weeks. Attendees will enjoy food, fun, prizes and a chance to give back to our local communities.
A food truck from Aesop's Table will be grilling hamburgers from 11:00 a.m. – 1:00 p.m. on the following dates at these Ideal CU locations:
Tuesday, August 6 – Hugo office, 14750 Victor Hugo Blvd. N.
Wednesday, August 7 – Inver Grove Heights office, 7791 Amana Trail
Thursday, August 8 – Eagan office, 3225 Denmark Ave.
Tuesday, August 13 – North St. Paul office, 2401 N. McKnight Rd.
Wednesday, August 14 – Woodbury office, 8499 Tamarack Rd.
Thursday, August 15 – Stillwater office, 2020 Washington Ave.
Ideal is encouraging attendees to bring a nonperishable food item to donate to local food shelves. The Ideal Community Foundation will again present a total of $3,000 to six local food shelves that reside within Ideal's six branch locations to help feed our hungry neighbors. The recipients include the Hugo Good Neighbors Food Shelf, The Open Door, Neighbors, Inc., North St. Paul Area Food Shelf, Valley Outreach and the Christian Cupboard.
Gently used coats and winter accessories will also be collected for the annual Salvation Army Coats for Kids drive. Ideal CU has partnered with the Salvation Army since 2010 to serve as a drop-off site for the local community and to provide monetary support for the Coats for Kids program. Collection barrels are available year-round in all six Ideal CU branch locations.
Ideal's Annual Community Appreciation event, which started in 2014, has been a big hit with members and the community at large. "The Community Celebration is one of the highlights of the year for our credit union," said Ideal CU President/CEO Brian Sherrick. "The event gives us the opportunity to thank to our members for doing business with our credit union, showcase our commitment to giving back to the communities we serve, and have fun at the same time."
Complete information on the Ideal CU Community Celebration and official rules can be found at www.idealcu.com/celebrate.
Founded in 1926, Ideal Credit Union is a member owned financial institution that is dedicated to providing financial services driven by a sincere and personal interest in the needs of our employees, members and community. Ideal CU offers a complete range of services, including a full suite of digital banking products, savings, checking, loans, mortgage products, exclusive VIP member payback, business services, investment services and more. Offices are located in Eagan, Hugo, Inver Grove Heights, North St. Paul, Stillwater and Woodbury. Visit idealcu.com for details and directions. Ideal has been voted "Best Credit Union in the East Metro" three years in a row by readers of the Stillwater Gazette and was named a 2018 Star Tribune Top 150 Workplace. Equal Housing Lender.