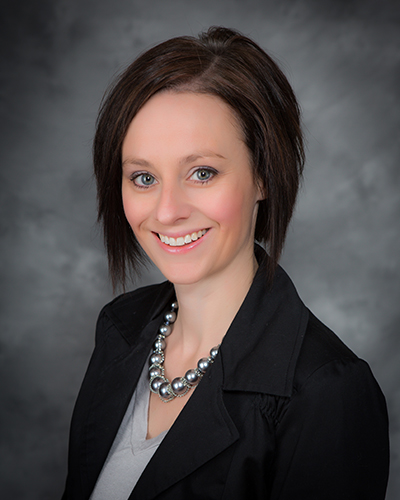 (Woodbury, MN – October 31, 2018) Shannon Butler, Vice President of Digital Innovation for Ideal Credit Union, has been named a CUNA Rock Star for 2018. Butler was recognized as being a versatile and visionary leader who has ambitious goals for the credit union and knows she cannot do it alone. "The people inside these walls are everything," Butler stated. "I like to focus on making their jobs just a little more awesome."
Butler is willing to adjust her style to motivate others and roll up her sleeves to get the job done. She joined the Ideal team as a part-time teller in 2000 and rose through the ranks to vice president last December. A self-professed "technology geek," Butler is responsible for organizing, planning and directing the strategic activities and direction for the digital experience for Ideal members, including Contact Center/eBranch and project management functions. She recently headed up the successful implementation and launch of Ideal's enhanced digital banking platform.
Butler was named Volunteer of the Year in 2015 by the Minnesota Credit Union Network for her participation in the network's Family Involvement Council, and represented Minnesota credit unions in 2017 as a Minnesota Governmental Affairs Conference (GAC) Crasher. She is a frequent volunteer at credit union-sponsored events, including Second Harvest Heartland and the annual MN Brain Tumor 5K. CUNA Rock Stars are professionals and volunteers who made an outstanding contribution to the credit union movement.
"Shannon is valued part of our management team and has been instrumental in making strategic and tactical decisions to bring our digital banking experience to a new level of excellence," said Ideal CU President/CEO Brian Sherrick. "This is a well-deserved honor and we are proud to see her recognized as a CUNA Rock Star for 2018."
Founded in 1926, Ideal Credit Union is a member owned financial institution that is dedicated to providing financial services driven by a sincere and personal interest in the needs of our employees, members and community. Ideal CU offers a complete range of services, including a full suite of digital banking products, savings, checking, loans, mortgage products, exclusive VIP member payback, business services, investment services and more. Offices are located in Eagan, Hugo, Inver Grove Heights, North St. Paul, Stillwater and Woodbury. Visit idealcu.com for details and directions. Ideal has been voted "Best Credit Union in the East Metro" 2 years in a row by readers of the Stillwater Gazette and was recently named a 2018 Star Tribune Top 150 Workplace. Equal Housing Lender.