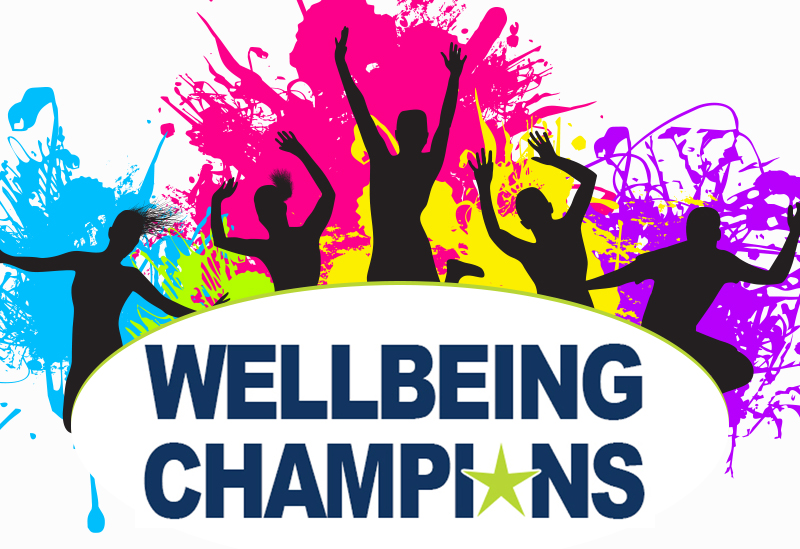 (Woodbury, MN – September 4, 2019) – Knowing a healthy workplace is a happy workplace, Ideal Credit Union's first-ever Wellbeing Champions Committee launched a five-week step challenge, designed to focus on the importance of daily exercise, while also encouraging many of the participants to walk with a greater purpose at the 10th Annual MN Brain Tumor 5K, which was held on May 19, 2019.
Each week the Wellbeing Committee shared helpful tips, recipes, motivational messages and more to inspire and encourage employees to work toward a healthier lifestyle. Ideal provided employees with a tracking device to measure their daily activity. Participants would submit their average weekly steps for a chance to win great prizes and were encouraged to increase the number of steps and build upon the previous week's results. A total of 78 Ideal employees signed up to take part and 49 completed the five-week step challenge.
"Our goal with the challenge was to promote a healthy, active lifestyle in the office and at home, and to encourage staff to make a long-term commitment to improving their overall wellbeing, as well as prepare them for the MN Brain Tumor 5K in May. We were very pleased with the results," said Ideal CU President/CEO Brian Sherrick.
Ideal CU has been a major sponsor of the event for the past nine years. Ideal employees serve on the planning and volunteer at the event to ensure its success. Organizers recently announced the MN Brain Tumor 5K hit a new milestone in 2019, raising $114,608 in donations to bring total fundraising to $779,765.60 since the event's inception in 2010. All proceeds benefit the Musella Foundation for Brain Tumor Research & Information, Inc.
"The MN Brain Tumor 5K is an important event for Ideal and we are proud to take the lead to ensure its success," Sherrick stated. "This disease has touched many people within our credit union family. The support, comradery and dedication shown by everyone involved is incredibly inspiring. I am grateful to our employees for volunteering their time to help at such an important event and thank all of the participants, donors and sponsors for their selfless generosity."
Ideal CU employees involved in this event have given their time, which exceeds over 250 hours, in pre-planning meetings, securing sponsors, ongoing marketing, website and social media efforts, event logistics and more. The amount of 250 hours at the average hourly rate of those involved totals over $12,500 of "in-kind" giving just this year alone. May is Brain Tumor Awareness Month, dedicated to the 700,000 Americans living with a brain tumor and the estimated 79,000 who will be diagnosed this year, according to the National Brain Tumor Society.
Ideal CU's Wellbeing Champions Committee is busy planning a Financial Fitness Challenge for employees that will kick off in late October. Committee members include Alisha Johnson, Emily Kelly, Faith Tholkes, Tria Her, Crystal Currier, Shannon Butler, Jackie Day and Jennifer Foss.
Founded in 1926, Ideal Credit Union is a member owned financial institution that is dedicated to providing financial services driven by a sincere and personal interest in the needs of our employees, members and community. Ideal CU offers a complete range of services, including a full suite of digital banking products, savings, checking, loans, mortgage products, exclusive VIP member payback, business services, investment services and more. Offices are located in Eagan, Hugo, Inver Grove Heights, North St. Paul, Stillwater and Woodbury. Visit idealcu.com for details and directions. Ideal has been voted "Best Credit Union in the East Metro" three years in a row by readers of the Stillwater Gazette and was named a 2018 Star Tribune Top 150 Workplace. Equal Housing Lender.